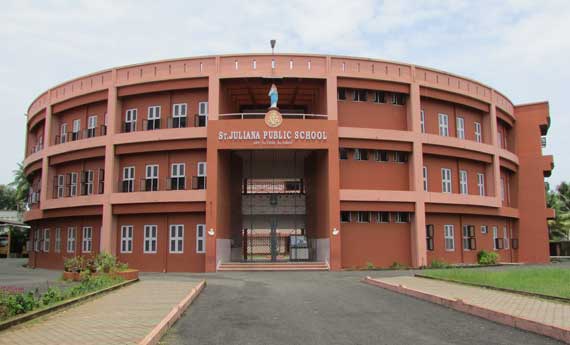 Our School History
St.Juliana's Public School is coed school affiliated to CBSE. It is run by The Sisters of Our Lady of Sorrows Servants of Mary of Pisa with its head quarter in Italy. The foundation for it was laid in 1978 with a few sections catering to primary level students. St.Juliana's Senior Secondary came in to existence in 2004.
St. Juliana's Senior Secondary School is run along the lines of the best schools in educational practices. It provides a cutting edge academic programme with state-of-the art infrastructure and facilities. It aims at forming leaders who will champion the cause of justice, love, truth and peace and who are ever open to further growth. Education for complete living has been the watchword of all its educational projects and programmes.
St. Juliana's believes in 'holistic' education. We seek not to merely educate but to inspire. We give our students the opportunity to excel in academics, sports and extra-curricular activities.
Our School Morals
WATCH YOUR THOUGHTS, THEY BECOME WORDS
WATCH YOUR WORDS, THEY BECOME ACTION
WATCH YOUR ACTION,THEY BECOME HABITS
WATCH YOUR HABITS, THEY BECOME CHARACTER
WATCH YOUR CHARACTER IT BECOMES YOUR DESTINY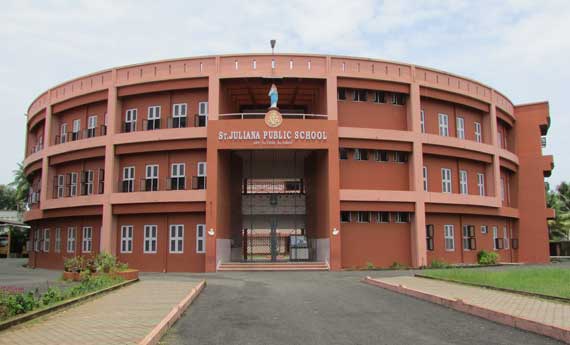 Mission & Vision
" TO FEAR THE LORD IS THE BEGINNING OF WISDOM " – Sirach 1;4
A keen interest is taken to inspire and motivate the students in to good human beings who in turn will be an asset for our society and nation. Loyalty towards our country and the responsibilities of a responsible citizen to uplift our mother land is inculcated in them at a tender age. A great and emphasis is given to the development of children's emotional intelligence and spiritual intelligence which would be beneficial for them in their long run. Compassion to our fellow beings is the key to happiness . In order to be accountable to God one has to be accountable to his fellow being. Students are encouraged to grow green environment by planting young saplings and promoting the use of eco-friendly plastics.A measure to protect the environmental hazards which is an act of accountability towards nature. Above all we emphasis on nonviolence.